Salute e benessere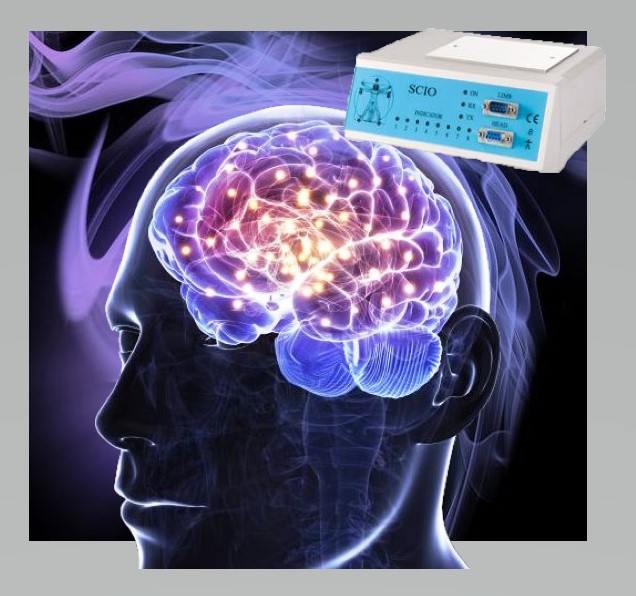 Energy healing is a holistic practice that activates the body's subtle energy systems to remove blocks. By breaking through these energetic blocks, the body's inherent ability to heal itself is stimulated.
Any time is a good time to visit an energy healer. If you are stressed, anxious, or physically drained, an energy healing session can help you relax and feel more balanced. And if you're already feeling good, it's always possible to feel a little better! It's important to note that energy healing is a complementary modality that shouldn't exclude any Western medicine you may be taking.
THEORY OF BIOFEEDBACK using SCIO/Eductor Device
The SCIO is emerging technology that reads the body at the speed of a computer - leading the way to non-invasive, non-pill-based techniques. The SCIO is the most profound energetic medicine system currently available. It operates at the cutting edge of energetic biofeedback. It is a state of the art evoked potential bio-feedback system for stress detection and stress reduction. The accuracy and reliability of the SCIO bio-feedback system is based on decades of research conducted in the field of bio-energetic and bio-response medicine (EDS (electro-dermal screening). Science has shown us that the body is indeed electric; therefore electrical reactivity in the body can be measured via responses to impedance, amperage, voltage, capacitance, inductance and frequencies. The device measures sixteen standard electrical parameters of the body beyond just simple resistance. This makes the SCIO unique. Most standard point and probe devices only measure resistance. Trivector resonant frequencies (a mathematical calculation of the relationship between voltage, amperage and resistance) of substances are compared to the trivector resonant frequencies of your client.
SCIO is an automatic, computer-operated non-invasive active therapeutic device that combines bioresonance and biofeedback fields for body analysis and energy balancing. It is a stress management system that measures electrophysiological reactions and patterns through a 'harness' of electro-magnetic electrodes attached to the head, ankles and wrists, which are catalogued, tabulated and fed back to the individual.
The SCIO device utilizes transcutaneous voltammetric biofeedback technology, which consists of both hardware and software. The hardware consists of a digital interface box attached to the computer with electrodes attached to the wrists, ankles, and 8 on the forehead of the person (making up 12 transcutaneous carbon impregnated rubber electrode contact points). The software is a PC-based platform consisting of mathematical calculations and high-end graphics.
The SCIO measures the body electric at 12 points to get geographic measures of EEG, EMG, ECG and GSR. It can get global measures of charge stability profile as well as the TVEP reactivity index. Aberrant profiles can be corrected using micro-current stimulation. The systems software is programmed to autofocus to the patient's body electric to reduce electro-stress and provide lifestyle advice – all of this to promote wellness and to educate the patient as to life healthy style choices.
The SCIO is designed to correct the manifestation of stress and/or electro-stress patterns within the individual at the most primal of physiological levels. The device works on the theory that stress disrupts the inherent electromagnetic frequencies at which the body's cells, organs, etc. resonate and that by returning these frequencies to their natural state, the stress and any subsequent illness that occurred because of the disruption can be corrected. Studies have shown that people who are over-stressed produce different patterns of brain waves than do people who are not over-stressed, and that reversal of that stress, in particular through techniques such as biofeedback training that employ the individual in controlling their return to stress-free living, can result in the abnormal patterns becoming normal.
The SCIO tunes into an individual's body's physiological stress levels so that this information can be used to control the physiology, and consequently affect a decrease in those stress levels, resulting in improved physical and emotional being.
Quantum Biofeedback, working through sixteen different electrical factors of the body, calculates combinations of impedance, amperage, voltage, capacitance, inductance, and resistance for Electro-Physiological Reactivity The Xrroid Process. The body is indeed electric; therefore reactivity in the body can be measured electrically.
E-P Reactivity results are based upon the ability to establish a Tri-Vector connection for an energetic 3-Dimensional view of the client current reactions to over 10,000 different items. All accomplished completely independent of user influence to help avoid bias or error.
The picture painted by the reactions may help to create a better understanding of the individual factors pertinent to lifestyle and wellness. Once established, the Quantum Biofeedback auto-focus program, designed to monitor a client reactions, helps optimize the quality and quantity of the stress reduction results. The techniques and methods of Quantum Biofeedback stress reduction include addressing areas those most typically affected by the stressors of every-day living. Some examples of these methods and areas are the tri-vector, auto-meridian, auto-frequency, auto-color, auto-spinal, chakra, and brain wave pattern relaxation. The SCIO Device is connected to the client via a head strap, and wrist and ankle bands.
SCIO devices are being used worldwide by Doctors, Kinesiologists, Dentists, Veterinarians, Naturopaths, Chiropractors, Homoeopaths, Acupuncturists, Nutritionists, Psychologists, Hypnotherapists, Massage Therapists, and many other professional practitioners. What does the SCIO do?
The SCIO is a sophisticated, biofeedback system, which is designed for stress detection and stress reduction. The SCIO measures the unconscious of the patient, and provides an interface between the conscious and unconscious minds. The unconscious monitors the total complexity of current and past life experience.
Since the conscious mind is aware of only a tiny fraction of this totality of exposure, it is therefore not a reliable source of information of life or disease. The device gathers bio-energetic data from the body via fifty-five parameters simultaneously. This happens at biological speed, which is 1/100th second for each stimulus.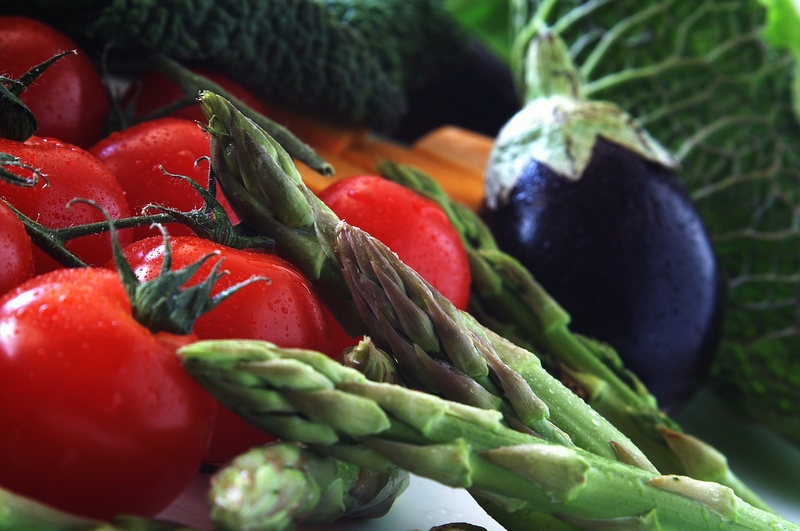 Questo contorno a base di zucchine e asparagi, pronto in circa mezzora, è ottimo da servire con piatti a base di carni bianche; la salsa gli dona un tocco di sapore particolare ben intonato a queste verdure.
asparagi e zucchine
Ingredienti (per 4 persone):
1 kg. di asparagi verdi
300 g. di zucchine
100 g. di ricotta dura grattugiata
timo
maggiorana
menta
olio extravergine d'oliva
sale e pepe
Preparazione:
Lavate le zucchine, privatele delle estremità e tagliatele a julienne.
Pulite gli asparagi ed eliminate la parte inferiore più dura, adagiateli al centro di un foglio di carta d'alluminio e disponete ai lati le zucchine, salate e pepate. Passate al mixer gli aromi, distribuiteli sulle verdure, irrorate con l'olio e chiudete il cartoccio.
Cuocete in forno preriscaldato a 180° per circa 20 minuti.
Nel frattempo fate sciogliere a bagnomaria la ricotta con 4 cucchiai d'olio d'oliva.
Disponete le verdure su un piatto da portata, irroratele con la salsa alla ricotta e servite.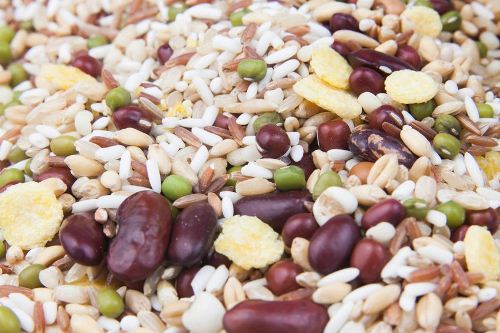 A nourishing, satisfying snack should contain  triple threat of low sugar, with high fiber, a little protein, and ideally, a little bit of healthy fat thrown in for good measure.
1. Creamy Cauliflower Dip (With Veggie Sticks)
This is sooooo easy to whip together and will keep any hunger pangs at bay. Simply steam a head of cauliflower and blend it together with your desired amount of yogurt (either organic dairy or coconut), garlic, lemon juice, cold-pressed olive oil, sea salt and cracked black pepper until thick and creamy. Serve with crunchy veggie sticks.
2. Miso Soup With Wakame Flakes
A perfect, nourishing snack as we head into the cooler months! Plus, this light snack has a good dose of iodine to support thyroid function.
To make, simply:
Bring a jug of filtered water to a boil.
Use kitchen scissors to roughly cut some dried wakame into a mug. Pour over boiling water and allow the wakame to steep for 5 to 10 minutes, or until softened.
Discard first batch of steeping water, using a fork or sieve to retain the soaked wakame.
Add 1 spoon (or more if you desire) of organic miso paste to the mug containing wakame and fill with fresh, warm water.
Stir to dissolve the miso paste, then enjoy!
3. Avocado & Sauerkraut
It's virtually impossible to not feel sustained and recharged with this gut-healthy snack! Simply halve an avocado and spoon sauerkraut into the hole where the seed was formed. Grab a fork and start tucking into the goodness.
4. Yogurt & Berries
Plain, unsweetened cultured yogurts offer a good source of protein and are highly satiating. Look for a brand that does not contain added sugar and aim for organic, especially if you are choosing a dairy variety.
Of all options in the fruit kingdom, berries are lower in natural sugars and won't impact your blood sugar levels drastically. For example, a whole punnet of berries contains less carbohydrate than an average apple! This high-antioxidant addition to your yogurt will also add filling fiber and extra flavor.
5. Nut Butter On Celery
Remember ants on a log? This snack is not just for kids! However, I would recommend using other nut butters in addition to peanut butter.
At home, we make a variety of nut butters using our juicer. It's less expensive than store-bought and better for you, as the fats are released and eaten fresh before they fully oxidize.
However, if you don't have the time or inclination to make nut butter at home, aim to buy an organic brand without added oils or excess salt.
Simply smear over celery sticks to enjoy a healthy snack!
6. Raw Or Steamed Broccoli, Dipped In Olive Oil & Dukkah
Many cultures have eaten bread and dukkah in combination for centuries. So why not skip the heavy carbs but still enjoy the same sensational flavors?
Simply cut broccoli into small florets (either raw or steamed) with two dipping plates filled with olive oil or dukkah. Dunk the broccoli into olive oil first then coat with dukkah. Divine!
7. Paprika Eggs
A hard boiled egg makes a convenient, transportable snack. Filled with quality protein, iron and B vitamins, it's also highly nutritious - if not a little bland.
Jazz up the flavor with just a pinch of paprika and sea salt. It's all you need to keep your tastebuds happy while you nourish your body!
Here are a few more of my favorite snacks from the Food Matters recipe archive:
Instant Chia Pudding
Chia seeds absolutely nail the nutritional 'triple threat' we're searching for; containing zero sugar, yet pumped with healthy fats and filling fiber. They're not called a Superfood for no reason!
This pudding takes no time to make and can be prepared in advance for extra convenience. Reduce or omit the natural sweetener for even more blood-stabilizing benefits!
9) Cauliflower Nuggets
Next time you're craving some deep-fried comfort food, give this recipe a go! You would never know you're eating cauliflower, yet your body still gets the benefits from eating this nutritious vegetable. These nuggets are best eaten fresh but are still totally moreish the day after.
10) Nut Cake
Don't be fooled by 'cake' in the title - this recipe actually requires zero baking.
All you need is a food processor and a few pantry staples. Absolutely ideal for those days when you're craving something sweet but don't want to suffer from the sugar blues afterwards.
11) Green Juice
While a green juice may not contain protein or fat and admittedly can be quite low in fiber, it is still a wonderfully fortifying elixir for those days when you need an energy boost. It's a simple, convenient option to flood your cells with Mother Nature's vitamins and minerals. Try it for yourself!
12) Quinoa, Mushroom & Spinach Frittatas
This delicious dish ticks every box; the quinoa delivers a good hit of fiber, the eggs supply protein and the vegetables offer up vitamins to keep your body working at peak performance.
These frittatas can be easily prepared and frozen in advance, so you can grab a satisfying snack on the run.
You may be wondering just how distant healings can be received by someone thousands of miles away. When a loved one moves overseas you still have that bond of love that transmits easily and spontaneously across thousands of miles. They easily feel your transmission of love. In a similar way Quantum Biofeedback stimulates the flow of energy and information to allow self-correcting energies to be transmitted to you wherever you are.
The core of our being is love.
Many spiritual teachers say that 'love energy' underlies all existence. The vital force that we are trying to reconnect to when we are looking to regain our state of wellness is 'love energy'. The universe is conscious and intelligent and reacts to our feelings, thoughts and intentions. Quantum Biofeedback allows you to interplay with this vital force, allowing it to respond to your intention for happiness and wellbeing. We all have the ability to harness this universal force to mould and shape our lives as we wish.
Distance Therapy Using Long Distance/Subspace
Being able to scan and treat an individual from anywhere in the world is one of the most unfathomable ideas imaginable proposed by Dr. William Nelson. But time after time, it has been shown to work with great accuracy. When an individual is born, they have a very specific energy about them, which makes them truly distinct in the quantum world. By having the person's full name, date of birth, and place of birth, distant scan and therapy can begin. This amazing technology allows the SCIO to find an individual anywhere in the quantum world. Similar to dialing up a friend on a mobile phone, subspace allows you to dial into any individual at any time, with their permission.
Mathematicians describe subspace as a multidimensional set of possible geographic space superimposed under our universe. There are multiple dimensions in our universe-with one dimension still contacting and uniting all things. This dimension is called Subspace Or the fundamental glue of the consciousness of the universe.
In summary, the SCIO combines your personal information, and creates the connection between it and your unique quantum energy field.
How can I treat around the world?
Subspace. The SCIO device works on clients anywhere they are located at any time of the day or night. Quantum physicists now tell us that time is not linear but happening all together. Cell phones and radar, and many other electronic devices work at the speed of light and we never see the subspace rays. And we use them every day. Once the clients "frequency", determined by a person's full name, date of birth, and place of birth, is programed into the software and the link between client and SCIO is established, the Scan and Therapy session can begin.
What is Long Distance/Subspace Healing?
Long Distance Healing is the SCIO energetic healing process done through quantum physics principles. In scientific circles this is known as non-local healing. It is a proven scientific fact that this method of healing is extremely effective. Harvard University holds seminars in non-local healing. The medical establishment has performed many double-blind studies that also prove the effectiveness of this type of therapy.
How does Long Distance/Subspace Healing work?
We live in interesting times. The nature of health care is changing dramatically as we begin the twenty-first century. Deepak Chopra wrote "To promote the healing response, you must get past all the grosser levels of the body-cells, tissue, organs and systems and arrive at a junction point between mind and matter, the point where consciousness actually starts to have an effect." Long Distance Healing works according to Quantum Physics. In Quantum, everything is connected. Everything is part of a continuous whole. Distance is not a factor. Long Distance Healing is wireless technology and works on a principle similar to the cell phone. It is fairly well accepted that the garage door opener and the television remote work by wireless methods. The cell phone works at even greater distances. There simply has to be a sender and a receiver. In this case the sender is the SCIO system device and the receiver is the person.
How does the QXCI/SCIO find a particular person at a great distance?
It is similar to a universal cell phone number. To locate this number, it is necessary to have a person's name, date and place of birth. What makes the SCIO unique and very powerful is the connection that is made between the device and the clients subconscious since it is the sub-conscious that is aware of everything that is going on within the body at that point in time. Moreover the subconscious has access to a total history of trauma that has occurred within the body.
-->All matter (be it tissue, organ, mineral, compound or any substance) vibrates at its own specific and unique frequency resulting from electric charges of the particles at the atomic level. This fact is demonstrated through the science of spectroscopy.
-->There is no known limit to the travel distance of these measured energy forces.
-->The SCIO uses patented technology to identify and connect to the body's unique quantum energy fields. This dimension, unique to the SCIO, allows distant (non local) sessions between the SCIO and the client in Subspace mode.
What can the Long Distance/Subspace Healing session tell me about physical details of the healing?
The SCIO device takes over 11,000 measurements on the human system during the scan. To make sense of these measurements, software groups and interprets the measurements and creates a report. Long Distance Healing assessments have a 95% accuracy compared with individuals connected to the SCIO machine by wires.
Do I need to be on the phone when the healing is being done?
No, but on the report the date and time of the scan will be printed. We try to schedule scans during night when you will probably be sleeping, as you are then in a more relaxed state.
How effective is Long Distance/Subspace Healing?
It is extremely effective. Clients literally call us from all over the world. Many clients feel the energy almost immediately. Depending on the situation, an additional session or more may be called for. There are no side effects from Long Distance Healing, and most people, especially children responds well to Therapy. Long Distance Sessions are simple and very effective!
Prices:
Initial Session - Complete Check-up 100 € (2 hours)
Subsequent Sessions 80 € (1.5 hours) - (for best results min. 6 - max. 10 sessions)
Click here for more options.
To locate you in the vast Quantum Energy Field, we require only your name, date and place of birth. Every person on the planet has a unique resonant frequency. Our patented "Sub-space" technology locates you easily using this information. It is just like dialling someone on a cell or mobile phone in another country. We will also schedule a post-appointment phone call to discuss the outcome and any issues relevant to your biofeedback session.
There is an innate intelligence attached to the energies or frequencies that are transmitted by the EPFX SCIO. Combined with your positive intentions and the compassionate intention of the practitioner, the EPFX SCIO is a wonderful tool we are placing in your hands to heal yourself with. It allows you to manage and reduce your own stress by your unconscious selection of the appropriate restorative frequencies.
For those who wish to explore how the EPFX SCIO works in more detail, please watch the 3 videos below.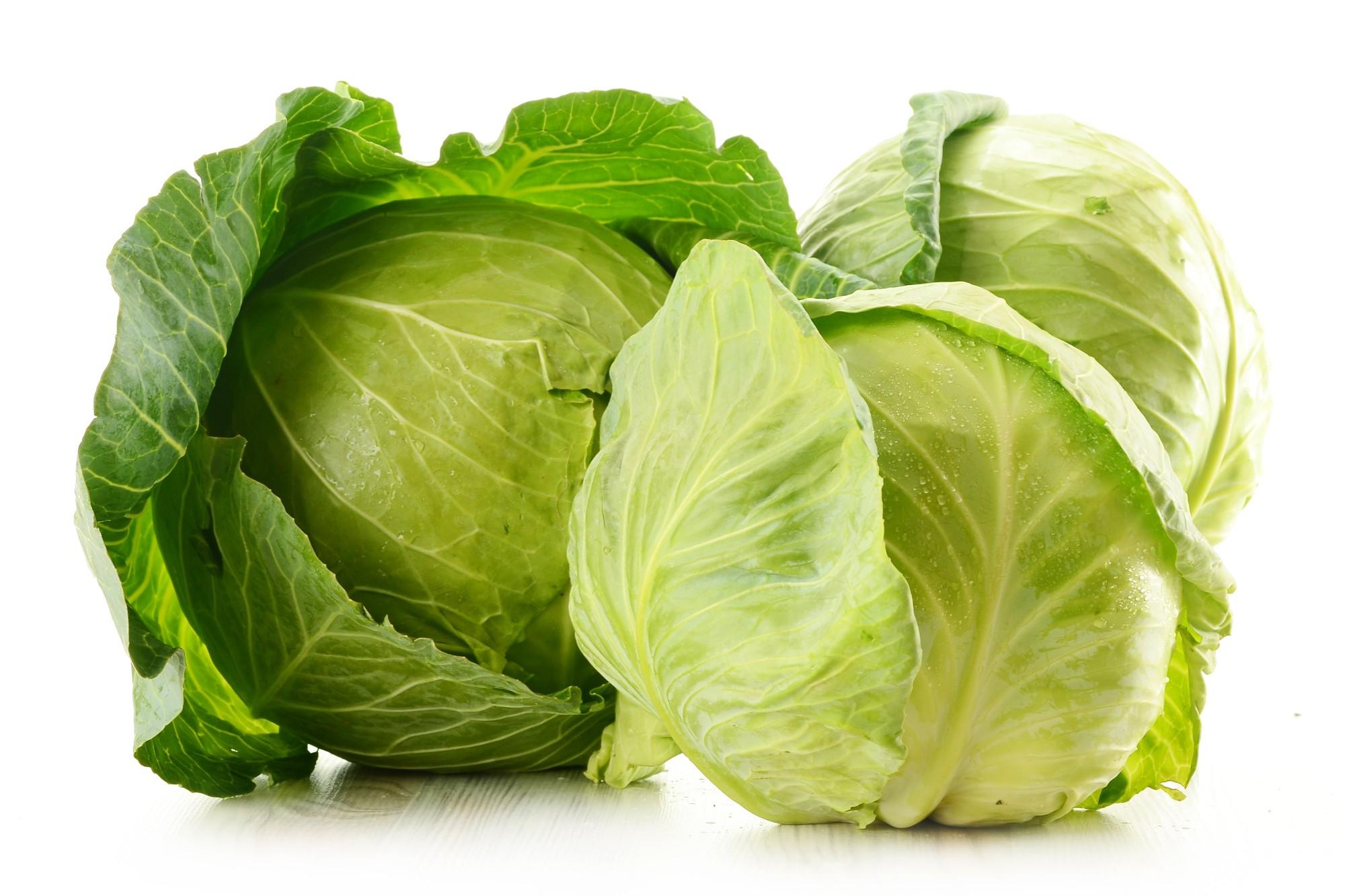 1 verza
200 gr di riso
brodo vegetale
1 scalogno
passata di pomodoro
olio extra vergine d'oliva
sale
pepe
formaggio
salsiccia
Preparazione:
1. Lessate il riso oppure cucinatelo con lo scalogno a mo' di risotto. Formate un impasto aggiungendo formaggio, salsiccia, sale e pepe.
2. A parte sfogliate la verza togliendo le croste centrali più dure, quindi lavatela e sbollentatele in acqua salata per 1-2 minuti, scolate, passate le foglie in acqua fredda e mettetele ad asciugare su uno strofinaccio.
3. Riempite poi le foglie con l'impasto preparato e chiudetelo a fagottino.
4. Ponete gli involtini su una padella con un cucchiaio d'olio e se volete potete aggiungere del pomodoro passato. Cuocete per circa 20 minuti e servite il piatto caldo.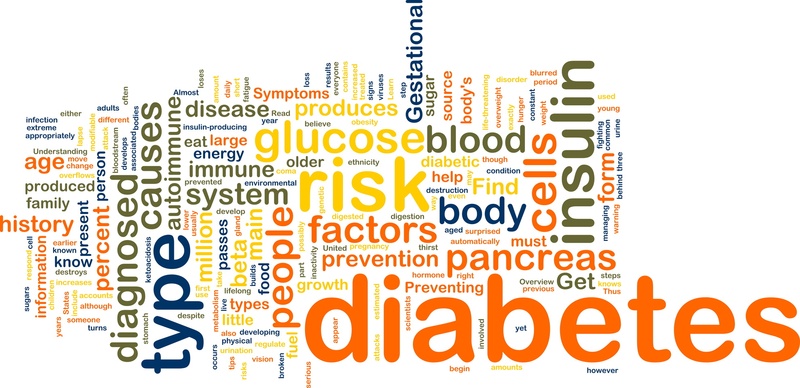 Il diabete è una delle malattie endocrine più diffuse nei paesi industrializzati: è una patologia caratterizzata da iperglicemia, quindi dall'aumento degli zuccheri presenti nel sangue; è causata da una ridotta secrezione insulinica da parte del pancreas, cui spesso si associa un'aumentata resistenza dei tessuti periferici all'azione dell'insulina stessa.
Il diabete è manifesto, ed in tal caso si parla di diabete mellito, quando la glicemia a digiuno supera i 126 mg/dl, mentre quando i valori glicemici sono compresi tra 101 e 125 mg/dl la condizione è nota come alterata glicemia a digiuno.
I segni caratteristici della malattia e la sintomatologia diabetica sono da riassumere in:
Iperglicemia;
Poliuria: necessità di urinare più volte rispetto alla norma;
Polifagia: fame eccessiva, quindi desiderio di nutrirsi in maniera esagerata;
Polidipsia: bisogno di bere superiore alla norma;
Glicosuria: presenza di zuccheri nelle urine.
Il diabete è una malattia multifattoriale e può essere suddiviso in base all'eziologia in 5 differenti tipologie:
DIABETE MELLITO TIPO 1: in questa tipologia di diabete abbiamo una distruzione delle cellule beta del pancreas, che sono quelle che producono insulina. Questa distruzione può essere su base autoimmune, in tal caso gli anticorpi riconoscono come non-self le cellule pancreatiche secernenti insulina, oppure su base idiopatica, cioè non correlabile ad un'eziologia certa escludendo comunque quella autoimmune. Questo quadro diabetico, essendo insulino-dipendente, ed avendo una comparsa in età giovanile, è più grave rispetto alle altre forme.
DIABETE MELLITO TIPO 2: il diabete è caratterizzato da iperglicemia dovuta ad un'alterata secrezione insulinica da parte del pancreas e/o dallo sviluppo di insulino-resistenza (produzione insulinica normale con deficit dei recettori specifici per questo ormone). Il diabete tipo 2 ha una comparsa prevalente in età adulta, può essere favorito da un'alimentazione sregolata e da una vita sedentaria; spesso è associato ad un quadro di obesità.
MODY (Maturity Onset of the Diabetes of the young): il Mody è dovuto ad una serie di alterazioni genetiche a carico del pancreas, che determinano un deficit nella funzione delle cellule beta; è grave ma rappresenta una patologia abbastanza rara.
DIABETE MELLITO SECONDARIO: il diabete, oltre ad avere una base immunitaria, alimentare e genetica, può essere conseguente a determinate patologie che vanno ad influire sul sistema endocrino, oppure all'assunzione di farmaci che agiscono a livello metabolico. Alcuni esempi: malattie del pancreas esocrino; endocrinopatie (sindrome di Cushing, feocromocitoma ed ipertiroidismo); uso di farmaci quali glucocorticoidi, ormoni tiroidei, beta-bloccanti e tiazidici; alcune tipologie di infezioni (citomegalovirus); patologie genetiche (sindrome di Down, sindrome di Turner, corea di Huntington);
DIABETE GRAVIDICO: con un'incidenza del 2-5% delle gravidanze, alcune gestanti sviluppano il diabete mellito, che - pur rappresentando una condizione transitoria e facilmente trattabile - se sottovalutato, può compromettere la salute del feto e del neonato (il peso eccessivo alla nascita può essere una delle conseguenze).
Il diabete rappresenta un vero è proprio problema per la salute, poiché a lungo termine può portare complicanze anche molto gravi, soprattutto a livello dell'apparato circolatorio, ma non solo: aterosclerosi, glomerulopatia diabetica (rene), retinopatia diabetica, neuropatia diabetica ed ulcera diabetica sono solo alcune delle patologie associate.
Prima di parlare dei rimedi naturali che possono aiutare nel trattamento della patologia diabetica occorre specificare e sottolineare che questa è una malattia grave che, come tale, dev'ssere trattata in maniera efficace con un'adeguata terapia farmacologica e con uno stile di vita corretto.
Essendo il diabete una malattia legata al metabolismo glucidico, il primo fattore che dev'essere corretto nei soggetti affetti è l'alimentazione: occorre moderare il consumo di carboidrati senza eliminarli del tutto, ma riducendone l'apporto giornaliero ed evitando l'assunzione degli zuccheri semplici (che rappresentano una forma immediata di glucosio). Inoltre, per persone predisposte a forme di iperglicemia ci sono alcune regole che devono essere assolutamente rispettate: evitare il sovrappeso e consumare pasti regolari durante l'arco della giornata. Per evitare un consumo eccessivo di carboidrati bisogna: aumentare l'assunzione di cereali integrali ed alimenti amidacei ricchi di fibra; consumare verdura e frutta fresca (evitare frutta secca e molto zuccherata come l'uva ed i fichi), ma anche uova, pesce e carni bianche per garantire un adeguato apporto proteico; eliminare o ridurre in maniera drastica il consumo di alcol e limitare il consumo di sale ed alimenti salati.
Dopo aver corretto l'alimentazione si deve agire sul piano dell'esercizio fisico (quando altre patologie non lo vietano), in modo da prevenire il rischio di patologie cardiovascolari.
Il diabete necessita di un trattamento farmacologico tradizionale, ma accanto a questa terapia può risultare utile l'impiego di piante medicinali attive sul metabolismo glucidico: infatti, nei casi di lieve iperglicemia, un corretto regime alimentare - associato ad un corretto stile di vita, e all'utilizzo di tisane appropriate - può bastare, mentre nei casi più gravi (quando il diabete è conclamato) ai farmaci di sintesi - che sono indispensabili - si possono affiancare alcune tipologie di tisane antidiabetiche, facendo sempre attenzione a non incorrere in effetti indesiderati o in interazioni non volute.
Tisana contro il diabete:
Mirtillo, Vaccinium myrtillus (foglie) 30g;
Noce, Juglans regia (foglie) 30g;
Galega, Galega officinalis (semi) 30g;
Finocchio, Foeniculum valgare (frutti o semi) 10g.
Preparare un infuso e, una volta filtrato (se necessario), berne una tazza 3 volte al giorno. Il mirtillo viene introdotto nella formulazione per la sua attività antiossidante e vasoprotettiva, molto importante nella prevenzione dei danni vascolari associati alla patologia diabetica; la galega è utilizzata per la sua attività ipoglicemizzante dovuta al principio attivo galegina, un derivato guanidinico; il finocchio non è inserito a scopo antidiabetico, ma essendo ricco di olio essenziale conferisce alla preparazione un gusto gradevole, oltre ad esibire una blanda azione antispatica sulla muscolatura intestinale. Non esistono particolari controindicazioni nell'uso di questa tisana, occorre solo fare attenzione nei casi di ipersensibilità accertata verso uno o più componenti della formulazione. Attenzione anche all'uso concomitante di farmaci antidiabetici orali (potenziamento effetti).
Si possono usare anche degli integratori, ma per un uso coretto e meglio consultare il proprio medico.
Per consigli personalizzati mi potete contattare attraverso il modulo.